What's New
Our Latest Announcements!
December 23, 2016
New Acquisition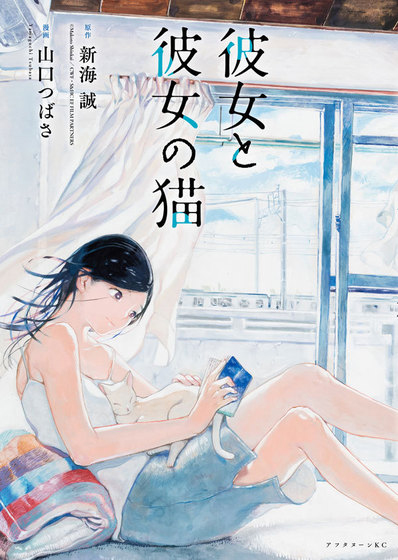 In some ways 2016 was the year of Makoto Shinkai. This was especially true in Japan, where his latest film Your Name. is now the second highest grossing movie of all time. As his movie breaks records and as his star grows, the works of Shinkai are now being reviewed and analyzed with greater scrutiny to uncover the source of his talents.
With that in mind, we are now proud to announce the acquisition of one of his most recent manga adaptations: She & Her Cat by Makoto Shinkai and Tsubasa Yamaguchi. Expect to see Vertical's translation of this beautiful adaptation in stores Summer 2017!
Manga Spotlight!
---