What's New
Our Latest Announcements!
July-August, 2017
More new Acquisitions for Spring 2018!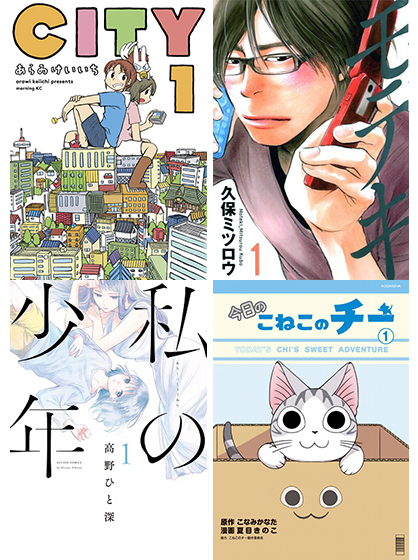 During Anime Expo and San Diego Comic Con, Vertical announced a handful of new acquisitions scheduled for Spring 2018!
Here are our latest manga licenses: Keiichi Arawi's CITY, Mitsurou Kubo's Moteki, Hitomi Takano's My Boy, and Konami Kanata & Kinoko Natsume's Chi's Sweet Adventures!