What's New
Our Latest Announcements!
Fall-Winter, 2017
More New Titles for 2018-2019!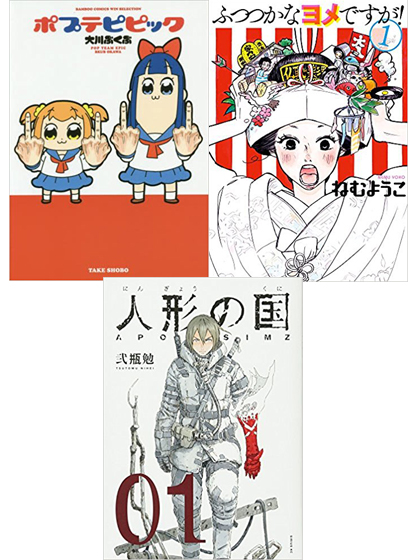 Vertical announced 3 new titles scheduled for late 2018, early 2019 at New York Comic Con and Anime NYC:
Bkub Okawa's Pop Team Epic,
Yoko Nemu's The Delinquent Housewife!,
and the print version of Tsutomu Nihei's APOSIMZ!
Preorder now!
Manga Spotlight!
---
---
Mikako Nagamine is recruited as a pilot to fight in the interstellar war against a force of alien invaders, leaving behind her one true love. Mikako's only connection to Noboru Terao, who continues living the life of an ordinary student, is through cell phone text messages…